BROTHER KENSON ON THE NEW UNITED STATES PRESIDENT
LEVANJILTV: What do you think about the new elected president Barack Obama. Do you think he has the potential to run the country? Do you think that the majority of the people will accept him as president? Do you think he can fix the economy? Did you expect him to be president? Please feel free to elaborate on all these questions. Thank you
BROTHER KENSON: First of all, I believe that elected Obama Barack is
a smart man, and I am very happy that he made history. He has proven
that nothing is impossible. This is a big thing not only for all the
black people in America, but in the entire world. I must say that I
am really happy for the first black President of the USA. That means
everything is possible in America. I think he has a good vision to
run this country by bringing new ideas into the White House. I also
think he's ready to put the country back on track. As you can see,
majority of the people like him, whether they're black or white, and
that's why he is our elected president. He's come up with very good
plans and goals. Majority of the people believe he can fix the crisis
that's currently occuring, and I too believe that he can make a
difference. Even though I was hoping that he would get elected, I
must confess I did not think it would actually happen simply because
of history. But, all I can say is... What a victory!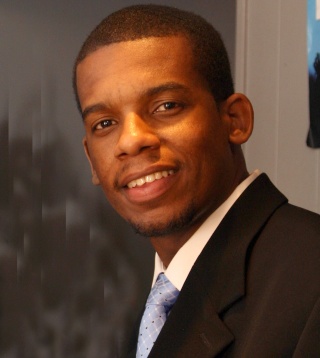 _________________
Your Opinion is very important to us. Sign up to post your comments. Thank you
Admin





Number of posts

: 460


Age

: 36


Location

: PHILADELPHIA


Registration date :

2008-04-05



[i]FIRST I HATE POLITICS OK ,BUT 1THIN I CAN SAY THIS THIN WAS WRITEN TO HAPPEN AND IT'S HAPPENED BECAUSE GOD WANNA SHOW AMERICA THAT HE HIS GOD AND HE DID EVERYTHING WHEN ,HOW,THE WAY,AND THE TIME HE WANT IT 2... WHO WE ARE TO SAY WE DON'T WANT HIM? I BELEIVE HE CAN DO EVERYTHIN THAT HE PROMISE TO DO ,ONLY IF HE PUTS GOD ON EVERYTHIN HE'S GOIN TO DO BECAUSE WITHOUT GOD IT MIGHT BE VERY DIFFICULT 4 HIM 2 ACCOMPLISH .EVEN THOUGH MANY PEOPLE DON'T ACCEPT HIM AS PRESIDENT GUESS WAT ?WANT OR NOT? BELEIVE IT OR NOT? HE IS OUR PRESIDENT 4 THE NEXT 8 YEARS. YES HE CANNNNNNNNNNNNNNNNNN . I THINK IT'S A GOOD EXAMPLE 4 OUR BLACK PEOPLE WE ARE BLACK ,BUT ALSO WE ARE SMART WE CAN DO AND BECOME WAT EVER WE WANT 2 B IN LIFE DON'T EVER SAY WE CAN'T (CAN'T) IS NOT IN OUR VOCABULARY OF COURSE WE CAN



[/i]



Number of posts

: 201


Location

: Philadelphia


Registration date :

2008-05-25




---
Permissions in this forum:
You
cannot
reply to topics in this forum