PLEASE FEEL FREE TO GIVE US YOUR FEED BACK ON THE PHILADELPHIA CRUSADE LIVE BROADCAST. WE WANT TO KNOW IF YOU LIKE IT OR NOT OR HOW WE CAN IMPROOVE. YOU CAN ALSO COMMENT ON THE CEREMONY. THE SINGERS, PASTORS AND EVEN THE AUDIENCE. THANK YOU FOR YOUR SUPPORT.
(Nou ta renmen konnen sa ou panse de kwazad Philadelphia 2008 la. Eske ou renmenl sou Levanjiltv? Oubyen ou ka fe Komante sou seremoni an tou, moun kap chante avek preche yo. Mesi davans pou supor ou.)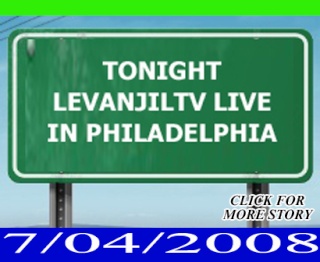 _________________
Your Opinion is very important to us. Sign up to post your comments. Thank you
Admin





Number of posts

: 460


Age

: 36


Location

: PHILADELPHIA


Registration date :

2008-04-05



Sa se yon gro bagay pou chita nenpot kote nan lemond lan pou ap gade Haitien parey ou kap bay Bondye glwa. Se premye fwa mwen we yon mevey konsa. Tout bagay enform Levanjiltv kenbe la e avek Jesus ou pa ka ront.



Number of posts

: 141


Age

: 34


Location

: Philadelphia


Registration date :

2008-05-16



FIRST OF, I WOULD LIKE TO THANK ALL THE STAFFS OF LEVANJILTV FOR SPREADING THE GOSPEL IN ALL KINDS OF POSSIBLE WAYS . I WAS ABLE TO LISTEN AND SEE THE CRUSADE MOST OF THE TIME IT WAS LIVE. I ENJOYED THE CRUSADE, MY HEART AND MY SOULD WERE BLESSED AND I'M SURE MANY OTHERS WERE ALSO BLESSED FROM THE SONGS, PRAYERS, AND THE MESSAGES . THE PREACHERS WERE EXCELLENT, I LEARNED MANY LESSONS . MAY GOD ALWAYS GIVE THESE PREACHERS HOLY WORDS TO BLESS OUR MINDS AND SPIRITS. THANK YOU LEVANJILTV






Number of posts

: 44


Age

: 29


Location

: BROOKLYN, NY


Registration date :

2008-05-17



OK MOIN TE GEN CHANS WE LI YON JOU AVAN MOIN TE ALE NAN CROISAD LA MOIN KA DI DAPRE TI KAL SAM TE WE A LI TE EXCELEN EPI DAPRE JAN MOIN TE TANDE LOT MOUN TAP PALE LE MOIN TE SOTI NAN CROISAD LA TOUT MOUN TE KONTAN NAN LEVANJILTV PASKE MESAJ ,ADORATYON TOUT BAGAY KITE FET YO TE BENI MOIN PA KACHE DI JAN SITE LA TE CHO CHAK SWA POU TANDE MOUN KI TAP DI YO TE WE TEL MOUN SPECIALMAN MOUN KI KONN AP CHAT AK YO. SO MOIN AP FELICITE NOU POU BON TRAVAY SERYE KE NAP FE MINM LE KOUNYE A NOU PA TELMAN DISPONIB POU NOU GADEL MIN NOU KONTAN DESKE NOU KONNIN GEN LOT MOUN KI BENI CHYENBE LA PA LAGE SACHANT QUE TRAVAIL OU NAN BONDYE PA AN VAIN .GOOD JOB GUYSSSSSSSSSSS





Number of posts

: 201


Location

: Philadelphia


Registration date :

2008-05-25




---
Permissions in this forum:
You
cannot
reply to topics in this forum